We offer several options to meet your time, budget, and needs.
How It Works
Whether you need immediate skills to get unstuck from a challenging situation or ongoing support, we tailor our mindset coaching programs to meet your individual needs. We equip women of color with strategies to overturn fixed mindsets, trust their spirit, exercise leadership, successfully navigate race and gender issues, and strengthen their legacies.
Our commitment to break class barriers and remain accessible to all women and our allies, regardless of financial status drives our work. We price at affordable rates and offer a ton for free content, via a weekly blog, The BFW Moment, social media (links below) and our mindset daily affirmation texts.

1:1 Coaching
1:1 coaching + Skill Building
It takes 21 days to form a habit and 3 months to create a lifestyle. Our signature BEE FREE Woman coaching program includes a unique combination of personal coaching and skill-building tailored to our needs as a woman of color. Our BEE FREE Woman coaching formula includes 5 core milestones: 1) Laying the Foundation: Designing Your 90-day plan, 2) Breaking Barriers: Peeling Back the Layers, 3) Reclaiming Your Inner Power: Pulling up the Root, 4) Shattering the Glass Ceiling: Leveraging Your Strengths, 5) Living in Your Inner Power: Staying in Your Freedom. Embedded throughout the experience, each woman selects 3 BEE FREE Woman skill areas to receive personalized leadership development. Interested but concerned about your budget? Schedule a consultation and let's work figure out.
1:1 coaching is for you:
If you are ready to make a serious commitment to shatter the glass ceilings standing in the way of your success.

If you are ready to kick fear and doubt to the curb and build your legacy.

If you are ready to get your personalized blueprint and tailored support to leverage your strengths and overcome your growth edges.
1:1 coaching clients get:
A 90-day plan for your improvement goal including weekly action steps

Weekly/bi-weekly virtual coaching sessions with high impact healing techniques including reframing automatic negative thoughts, processing emotions, releasing fears, overcoming unhealed trauma, mindfulness techniques, and much more

The BFW Personal Power Inventory & action plan

Three personalized leadership development sessions selected from the BEE FREE Woman essential skills toolkit.

Automatic Enrollment into our Daily Mindset Affirmations

Unlimited email support from Dr. Fisher

Lifetime access to our private Facebook community

The BEE FREE Woman signature coaching guide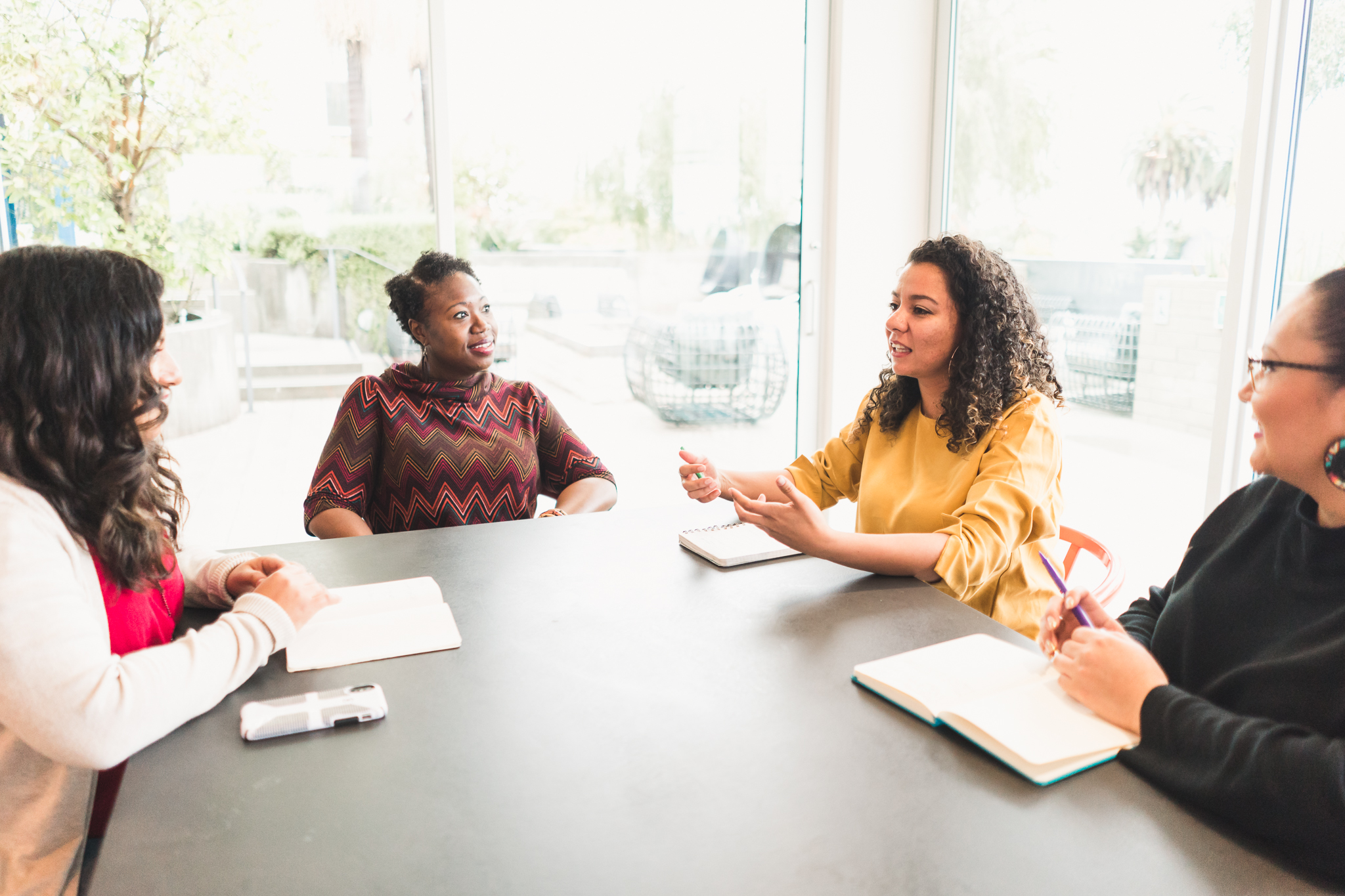 Sister Squad Coaching Groups
community+ growth
Do you need a strategy to address a current issue such as: how do I conquer imposter syndrome, trust my voice, create a new beginning, or navigate office politics? Our sister squads provide a 4-week coaching experience in a supportive peer community to give you high impact strategies for addressing your current needs. Read the testimonials from past Sister Squad members.
Group prices range from $170-$300.
These groups are for you:
If you are ready to learn a specific skill and do the work to integrate it.

If you are ready to actively engage and dig deep to build your inner and outer tools once per week.

If you are done "playing small" and ready to take your life to the next level and support other women on their journeys.
Sister Squad members get:
Guided weekly group coaching sessions led by Master Coach Dr. Annice Fisher (recordings shared after each session).

High impact strategies/tangible tools that expedite you moving in purpose

1 private coaching session with Dr. Fisher AND Unlimited email support

A supportive group of women to heal, share, and mastermind your plans.

Automatic Enrollment into our Daily Mindset Affirmations

Continuous support via your Sister Squad WhatsApp group chat

Lifetime Access to the Sister Squad Private Facebook Group